Department of Information Systems Engineering
Technology involving information will support the power for the future.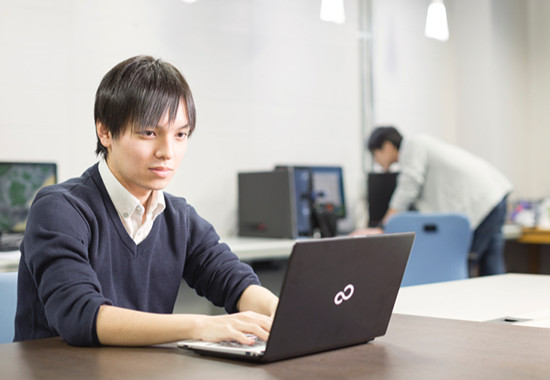 This department provides students the opportunity to learn information society and ethics, computers, information processing, information systems, information communication networks, multimedia expressions and technologies.
In addition to such knowledge, students learn educational technology, information and communication engineering, and service engineering in a cross-sectoral manner to become engineers who can advance and develop society.
Department of Information Systems Engineering introduction video
Features of the department
Engineers who can build information systems that are truly useful for various users in consideration of the local community and the global environment
Today, no services or systems can exist without ICT (information and communication technology).
With the development of fusion between hard- and software technologies, engineers have to develop "human-centered" technologies in consideration of the local community and the global environment.
Based on a detailed understanding of information engineering, this department cultivates students' ability as engineers to lead the progress of technology and the ability to utilize it in society and create new business.
Nurturing leaders in information technology who can discover "interesting things" from various perspectives and then "produce things"
For example, advanced optoelectronic components manufactured in Japan play a central role in smartphones and tablets made overseas, and show the highest level in the world in terms of hardware.
However, there are not many examples of making full use of information technology that can have a great impact on society.
Focusing on the three fields of information communication, information processing, and information utilization, the department aims to develop technical leaders with a comprehensive perspective who can "produce things" to solve various problems of human beings and society.

Social infrastructure information system field
Social infrastructure information system development, inter-company network utilization business model design, etc.
Electrical, electronic and communication planning and development field
Planning and development for electronic, information and communication manufacturers and solution companies
Media content field
ICT solutions, web creators, etc.
Continue to graduate school
More advanced and detailed cutting-edge research is possible
Junior high and high school teachers
Teachers who have both expertise and the ability to use ICT Obtainable licenses


Obtainable licenses


Type 1 junior high school teaching license (mathematics), Type 1 high school teaching license (mathematics, information)
Description of the individual fields
Information and communication application field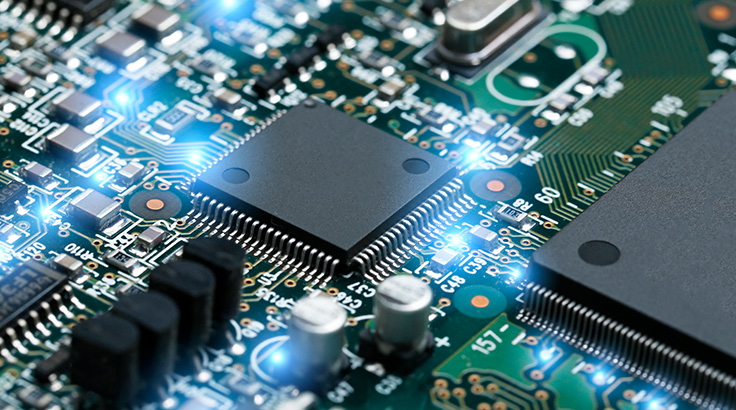 Hardware system
Since the 20th century, information and communication technology has made remarkable progress, such as the realization of high-speed optical communications.
From human-friendly "hardware" to "system" technology that functions by assembling elemental technologies, students learn "how to combine technologies to improve performance."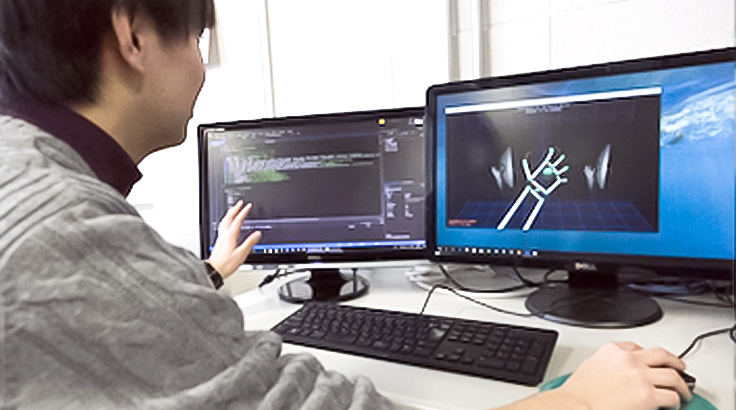 Software system
Students are practically trained in finding solutions to various problems in society by fully applying software and network technologies that have already become world standards.
By actively learning advanced technologies such as cloud computing, big data handling, and artificial intelligence algorithms, students also acquire the ability to create new infrastructure services.
Service science and engineering field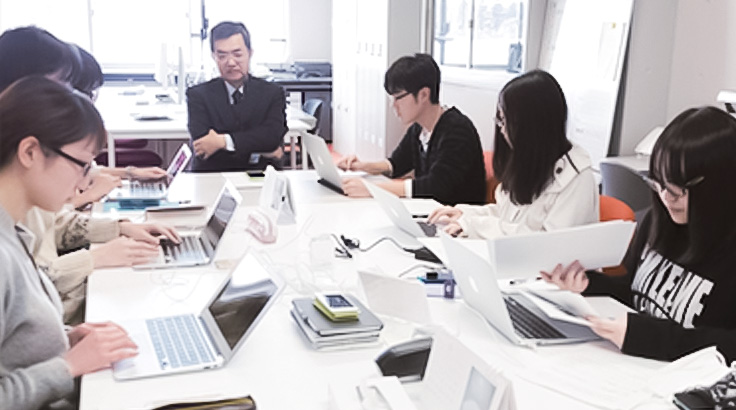 Service systems (ergonomics, media engineering, educational technology)
Students pursue "the content to be conveyed and the manner of conveying it using the information network and human interface system."
In other words, students learn human sensibilities and statistics to create mechanisms, things or information that can benefit people from the perspective of users, and can generate new value.